It's Easy Peasy
Lemon Squeezy
Get in touch & tell us
about your car
We'll need the year, make, model, mileage, general condition and pickup location.
Get instant offer &
organise free towing
Well give you an offer over the phone and remove your car for free.
Relax and get paid
on the spot
We will pay top top dollar for your vehicle in less than 24 hours. Guaranteed!
The Environment-Friendly Way To Dispose Of Your Old Car
...and get high-market cash!
Looking to get rid of your old car for top dollar in Melbourne? For over 30 years, Old Cars Removed have been a trusted car removalist that offers cash for old cars in Victoria.
With a commitment to ethical and environmentally friendly disposal practices we've removed and recycled over 50,000 vehicles! From rust buckets and damaged vehicles to cars that no longer start, we offer top cash for cars in any condition.
As an environmentally conscious car wrecker in Melbourne, we specialize in disposal of old cars. We aim to recycle as many parts as possible, ensuring that our operations have a minimal impact on the environment. We regularly dismantle and recycle a wide range of parts from popular makes and models such as Ford, Holden, Mitsubishi, Toyota, Nissan, Mercedes, BMW and more!
The easiest way to get
cash for your old car
The easiest way to get cash for your old car
Cars Bought, Towed, Removed, Recycled & Disposed In The Last 30 Years!
No Problem.
We'll Buy It.
...see what our clients say.
We Remove & Dispose
All Cars in Any Condition
If you have a broken down car, van, ute, 4x4, or truck, Old Cars Removed will pay you fantastic on-the-spot dollars for any make or model. Plus, we offer free towing services to help you save money and hassle when it comes to disposing of you old vehicle.
With 30 years of experience in car removal, Old Cars Removed is a trusted name in the industry. Our reliable team of car evaluators will carefully analyze my vehicle's make, model, age, condition, and any internal or external problems to come up with the best price. You can get up to $8999 cash for your old car removal with us!
Old Cars Removed is not only committed to providing top dollar for you old car but also ensuring that the disposal process is environmentally friendly. Our team of experts is fully equipped to dispose of any old car in a safe and ethical manner.
We Accept All Vehicles In Any Condition!
Crashed Cars
4X4
Trucks
Vans
Water Damaged
Scrap Cars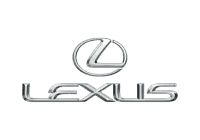 Have Questions?
Well we've got answers
Just call the team at Old Cars Removed on 0488 882 803. We will tow your old car for free and offer top dollar for your old vehicle. With a fleet of towing vehicles, we offer quick and free junk car removal in Melbourne, Victoria. Give us a call and we'll arrive at your doorstep in next to no time at a pre-arranged time to take away your scrap junk car and recycle it using eco-friendly methods.
Cash for old cars is a service that many auto wreckers provide, offering to buy your unwanted vehicle in exchange for money. This is a customer-satisfying process where you can receive cash for your old, scrap, junk, or damaged car the same day or within 24 hours. The amount of money you can get varies depending on the condition, age, and model of the car, but typically ranges from $0 to $10,000 or more. Many auto wreckers also offer a free towing and car removal service, making the process convenient and hassle-free for the car owner.
Depends on the condition but we take the act of recycling old cars very seriously. We might scrap completely it completely. We work with a huge network of car buyers, salvage yards, junk yards, wholesalers, and various types of recyclers to make the most efficient environmentally friendly decisions about where each car or part should end up.
The vehicles are shredded and the metal content is recovered for recycling, while in many areas, the rest is further sorted by machine for recycling of additional materials such as glass and plastics. The remainder, known as automotive shredder residue, is put into a landfill.
No, we do not sell parts.
Old Cars Removed in Melbourne, Victoria is your trusted partner for reliable, ethical and environmentally friendly car removal, disposal and recycling services. With over 30 years of experience in the industry, Old Cars Removed has removed over 50,000 vehicles and earned a reputation as one of the most reliable auto wreckers in Melbourne.
If you have an old, damaged, or unwanted car, van, ute, 4x4, or truck, Old Cars Removed will provide you with instant cash. They buy cars in any condition, including broken, totalled, scrap, junk, unregistered, smashed, old, or completely unwanted. They also offer free towing around Melbourne, making the car removal process effortless for you..
At Old Cars Removed, they believe in providing you with the best possible experience, which is why they have made it easy for you to get in touch with them. You can contact them via online inquiry form or call them directly on 0488 882 803.
Request A FREE Estimate On Your Old Car Now!
Fill out the form or give us a call on 0488 882 803.